Saruni Rhino and Sera rangers Rhino tracking training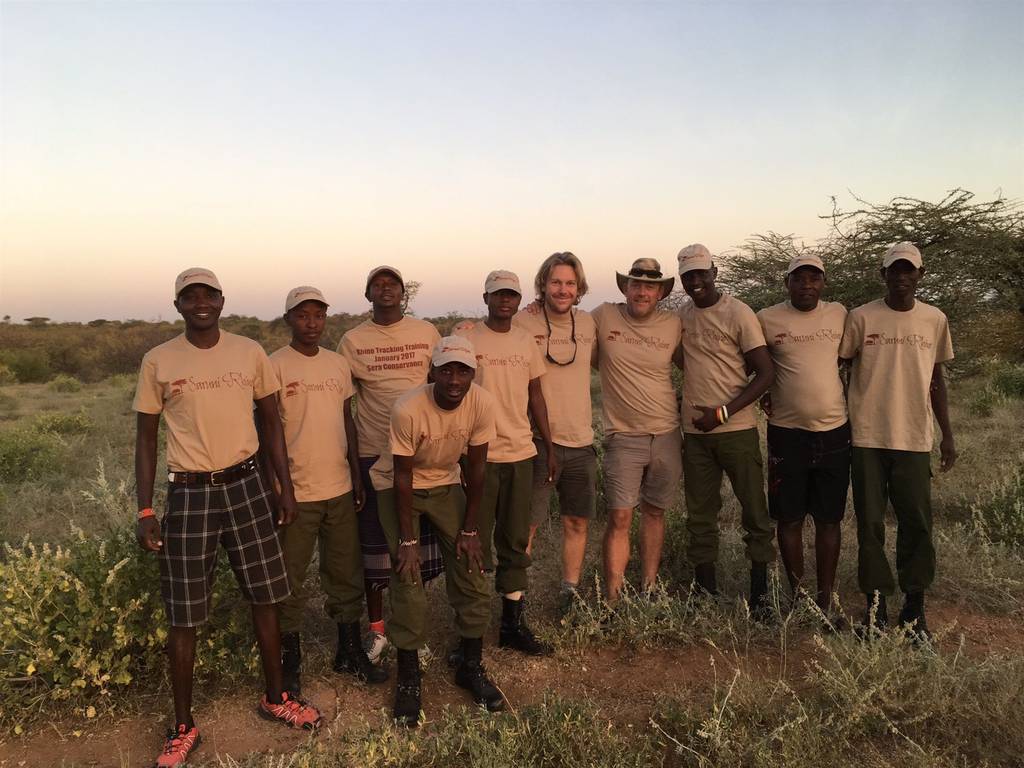 Rhino trackers trainees posing with the trainers
For the first time ever, Saruni Rhino and Sera Conservancy rangers are now able to guide visitors through the sanctuary to view wildlife unarmed, and on foot.
This is after the rangers underwent a highly successful training expedition, conducted by experts, to crown the opening of Saruni Rhino in the conservancy.
"There is no such experience as guiding wageni around the conservancy unarmed," says Sambara, one of the rangers who completed the training, adding, "for the first time in the 9 years I have been doing this job, I now have knowledge that not only ensures the safety of my visitors but also conservation of tranquility for the rhinos themselves."
The training expedition, which ended on 30th January, involved groups of rangers from the Saruni Rhino and Sera Conservancy, testing them through excruciating exercises in a tough environment. It equipped the rangers with rhino sighting skills, which come in handy when visitors are guided around the sanctuary, with an aim of avoiding disturbance while ensuring optimum view.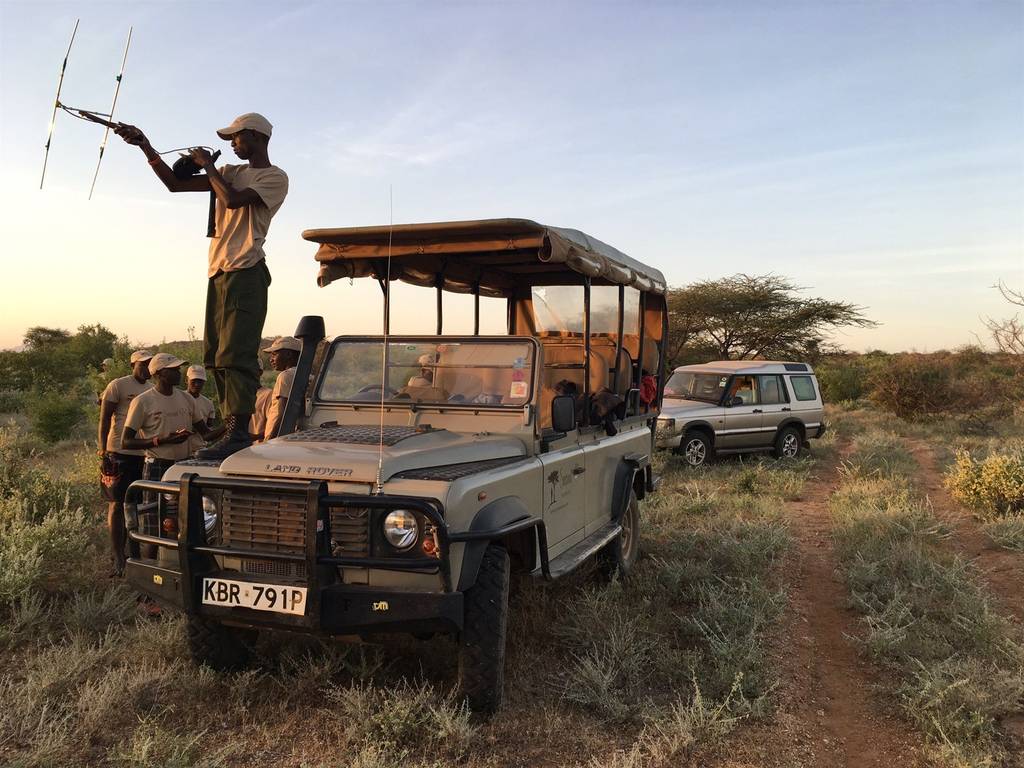 Ranger with a transmitter during a training session
Jimmy, another ranger who is a beneficiary of the training, feels privileged to have been selected to be part of the training.
He explains, "With the skills gained, we can now sight the rhinos, and guide the visitors even on foot. Because we know exactly where the rhinos are, and can then determine where we can view them in safety."
He concludes with a sigh of excitement of the prospect of being so close yet so safe.
Sera Conservancy is now host to the newest addition to Saruni, with the opening of Saruni Rhino. Its uniqueness is founded on the intricate blending of beautiful sightings and conservation efforts, with community ownership.
Sambara says being community-owned ensures that the conservation aspect is also fully embraced by the surrounding community.
"They know the survival of the rhinos is intertwined with their own survival because they have some share of the incomes and it also provides them opportunities for employment so they make deliberate efforts to keep it up," he says.
Saruni Rhino provides a unique opportunity for tourists to track the black rhino – itself a priceless experience because the species is endangered. With trainings as the one conducted, the experience of doing so safely yet unarmed, and on foot, the experience can only get better.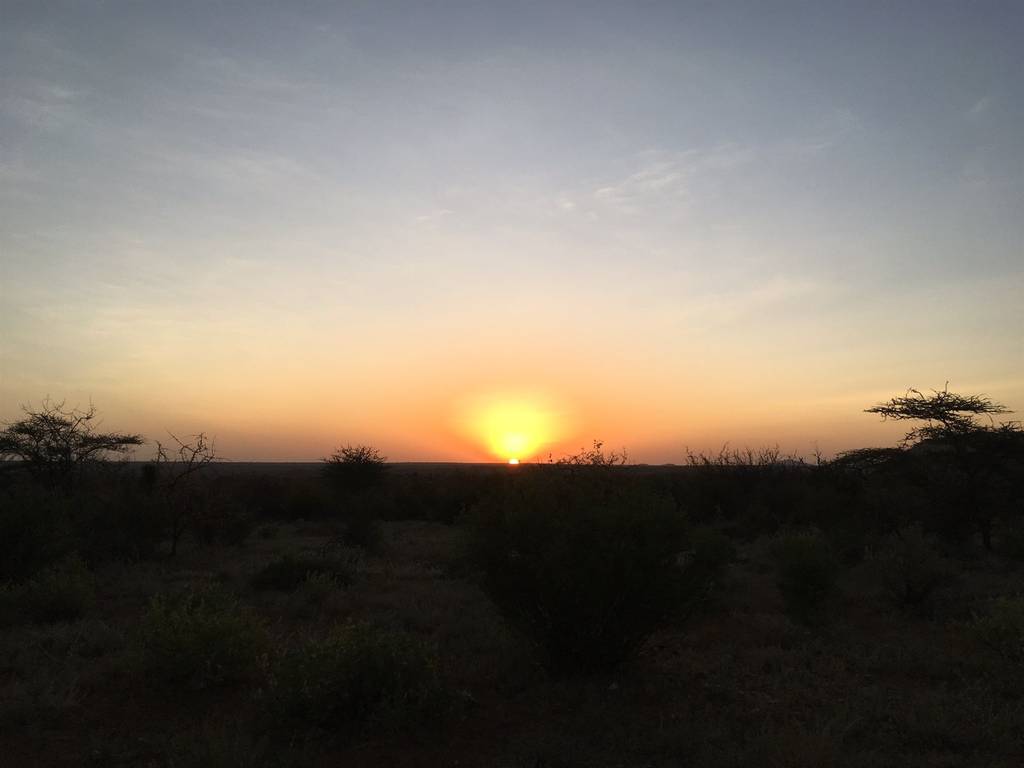 Sunrise at Sera Rhino Sanctuary
Another training for the rangers shall happen in April 2017, where they will have an opportunity to share their experiences and expertise with trainers with vast experience in wildlife conservation around the globe.